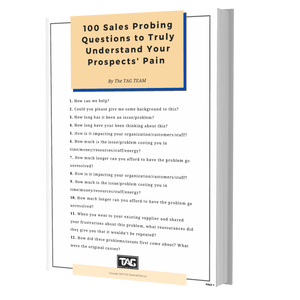 Probing questions ask for more detail on a particular matter. They're often follow-up questions like, "Could you tell me more about that?" or "Please explain what you mean ." Probing questions are meant to clarify a point or help you understand the root of a problem, so you know how best to move forward.
Here's a comprehensive list of 100 probing sales qualifying questions you can ask buyers to get intimately familiar with their situation and formulate potential solutions. 
If you'd like this complete list of 100 sales questions for every situation...
Get it now!