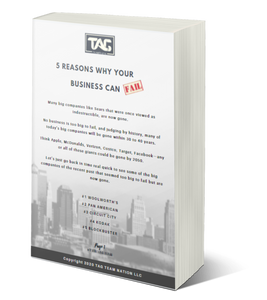 Many big companies like Sears that were once viewed as indestructible, are now gone. 

No business is too big to fail, and judging by history, many of today's big companies will be gone within 30 to 40 years. 

Think Apple, McDonalds, Verizon, Costco, Target, Facebook—any or all of these giants could be gone by 2050. 

Let's just go back in time real quick to see some of the big companies of the recent past that seemed too big to fail but are now gone.