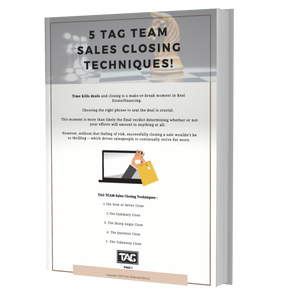 Time kills deals and closing is a make-or-break moment in Real Estate/financing.
Choosing the right phrase to seal the deal is crucial.
Traditional sales closing techniques usually employ some psychological tricks designed to give that final nudge.
Here are 5 of the most common technics we use in TAG TEAM. Enjoy!