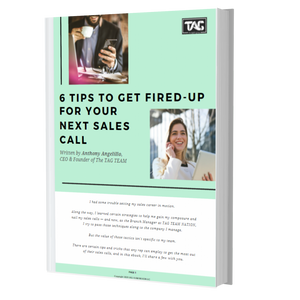 I had some trouble setting my sales career in motion.
Along the way, I learned certain strategies to help me gain my composure and nail my sales calls — and now, as the Branch Manager at TAG TEAM NATION, I try to pass those techniques along to the company I manage.
But the value of those tactics isn't specific to my team.
There are certain tips and tricks that any sales rep can employ to get the most out of their sales calls, and in this ebook, I'll share a few with you.
Download now and learn these tips!