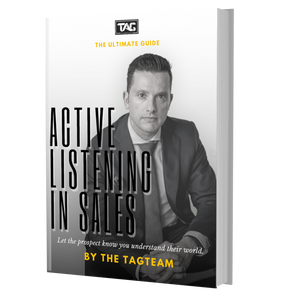 Without credibility and trust, a salesperson will likely lose the interest of their prospect ... or worse, never really gain their interest.
So what should salespeople do? Simple: Invest in listening.
It is the secret in building rapport, uncovering buyer needs, and letting the prospect know you understand their world.
In this eBook, we will guide you through step by step of how to develop or activate your active listening skills.
Download Now!