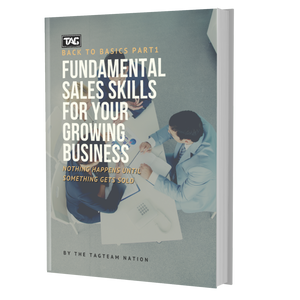 Nothing HAPPENS UNTIL SOMETHING GETS SOLD
On this eBook, we will guide you through list of 14 sales skills that you need to master
Effective Communication
Product Expertise
Customer Service
Problem Solving
Business Acumen
Negotiating
Prospecting
Collaboration
Social Selling
Relationship-Building
Following Up
Closing
Adaptability
Active Listening
We have also included 14 effectives ways on how to Improve Sales Skills:
Attend sales training.
Implement roleplay.
Practice public speaking.
Find a mentor.
Ask questions.
Become a lifelong learner.
Improve prospecting skills.
Review your sales calls.
Listen to feedback.
Stay connected to the customer.
Prepare for objection handling.
Play with your closing techniques.
Iterate on your sales cycle.
Track your progress.
Enhance listening skills.
Download now!