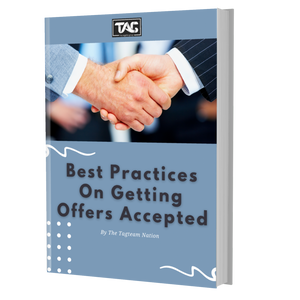 Here are tested practices that will help you close more deals!
Make Your Offer As Clean As Possible

Offer Above-Asking

Avoid Asking For Personal Property

Put Down A Stronger Earnest Money Deposit (EMD)

Waive The Appraisal Contingency

Make A Larger Down Payment In Your Loan Program

Add An Escalation Clause To Your Offer

Pay With Cash

Make Sure Your Offer Is Complete

Offer One Month of Free Occupancy or Seller's coverage Home Warranty That Sellers Can Activate Immediately For Anything Related To AC, Heating, Plumbing, Electrical, Water Etc.
Download now to know more about this guides!