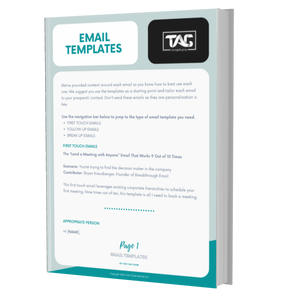 In this ebook, we are providing context around each email so you know how to best use each one.
We suggest you use the templates as a starting point and tailor each email to your prospects' context. 
Types of the email template:
FIRST TOUCH EMAILS
FOLLOW UP EMAILS
BREAK UP EMAILS
36 pages of templates you can use right away! 
Enjoy!