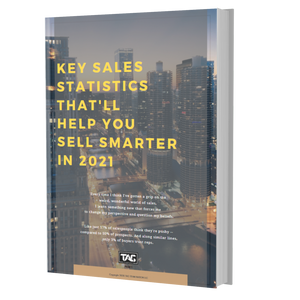 Every time I think I've gotten a grip on the
weird, wonderful world of sales,
I learn something new that forces me
to change my perspective and question my beliefs.
 
Like just 17% of salespeople think they're pushy --
compared to 50% of prospects. And along similar lines,
only 3% of buyers trust reps.
 
The only professions with less credibility include
car sales, politics, and lobbying.
 
Ouch. Luckily, not all sales-related data will bum you out.
This list of sales statistics has invaluable
nuggets of wisdom on everything
from sales prospecting to inside sales stats.

Download now our 61 Sales statistics broken down to:
Sales Prospecting Statistics

Sales Follow-Up Statistics

Social Selling Statistics

Sales Productivity Statistics

Referral Sales Statistics

Sales Career Statistics

Remote Sales Stats

Inside Sales Stats