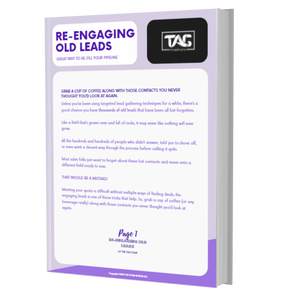 Grab a cup of coffee along with those Contacts you never thought you'd look at again. Unless you've been using targeted lead gathering techniques for a while, there's a good chance you have thousands of old leads that have been all but forgotten. All the hundreds and hundreds of people who didn't answer, told you to shove off, or even went a decent way through the process before calling it quits.
Meeting your quota is difficult without multiple ways of finding deals. Re-engaging leads is one of those tricks that help. So, grab a cup of coffee (or any beverage really) along with those contacts you never thought you'd look at again.
Download now and know more ways to reconnect with old leads!