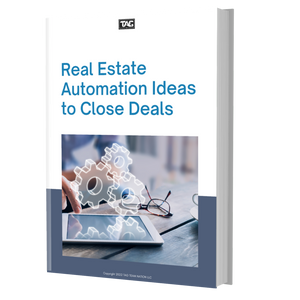 Automation is your way of reducing manual work and letting your tools do more for you. Different types of automation are through email workflows, automated notifications, tasks for your team, or handy integrations between your real estate applications.


There are a lot of real estate management tools that we have discussed in this eBook.
 Surely, you're using some of it already.

Download and you will learn different Real Estate Automation Ideas that would help you and your business and save more time and energy doing routinary tasks!