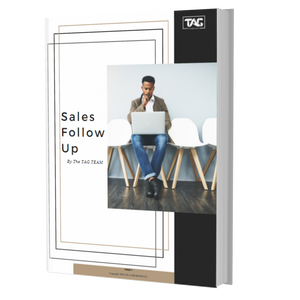 A sales follow-up is what you do after your initial pitch to encourage the prospective customer to take action. Sales follow-ups can be conducted in a number of ways — the most common methods are telephone and email.
 Mastering your sales follow-up is a critical skill for reps however, many are not following up enough.
 According to a study by Brevet, 80% of sales require an average of five follow-ups in order to close the deal. However, 44% of salesreps follow up with a prospect only once before giving up. After four follow-ups, 94% of salespeople have given up.
Here are Sales Follow-Up Techniques! Download now!