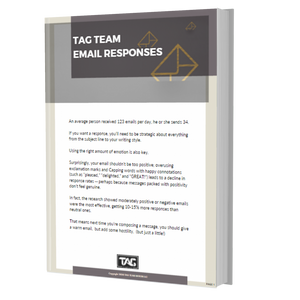 An average person received 123 emails per day, he or she sends 34. If you want a response, you'll need to be strategic about everything from the subject line to your writing style. Using the right amount of emotion is also key.
Surprisingly, your email shouldn't be too positive; overusing exclamation marks and Capping words with happy connotations (such as "pleased," "delighted," and "GREAT!") leads to a decline in response rates -- perhaps because messages packed with positivity don't feel genuine.
 In fact, the research showed moderately positive or negative emails were the most effective, getting 10-15% more responses than neutral ones.
That means next time you're composing a message, you should give a warm email, but add some hostility, (but just a little!)
Download our helpful guide on how to create an effective sales prospecting email and helpful tips for follow-ups.